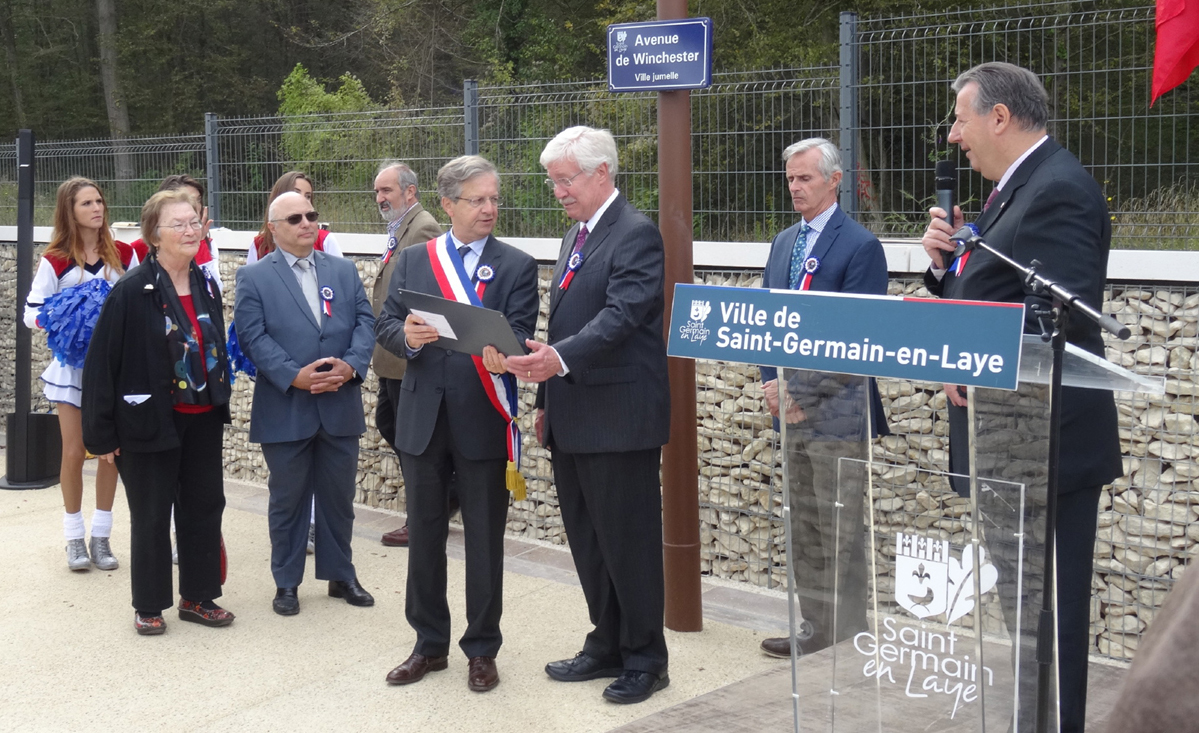 AVENUE DE WINCHESTER

Saint-Germain-en-Laye has been developing a new mixed-use district, the Lisière Pereire, at the northern entryway to the city. October 2016 saw the dedication of its main thoroughfare as the Avenue de Winchester, in recognition of our long-standing Twin City relationship. Speeches by Saint-Germain mayor Émmanuel Lamy, Winchester Selectman Lance Grenzeback and Winchester Town Manager Richard Howard accompanied the unveiling of a new street sign. This was followed by a grand parade down the new avenue, led by a team of pom-pom girls and a Dixieland Jazz band.
ANNUAL MEETING:
TASTE OF LYON
The annual meeting of the Winchester Jumelage Association Inc was held in March 2016 at the Sanborn House, concurrently with the traditional twice-a-year dinner event "Taste of France." These are festive potluck parties, typically celebrating the regional cuisine of the upcoming or recently past joint trip. This particular party celebrated the rich culinary tradition of Lyon and the Beaujolais, site of the next trip.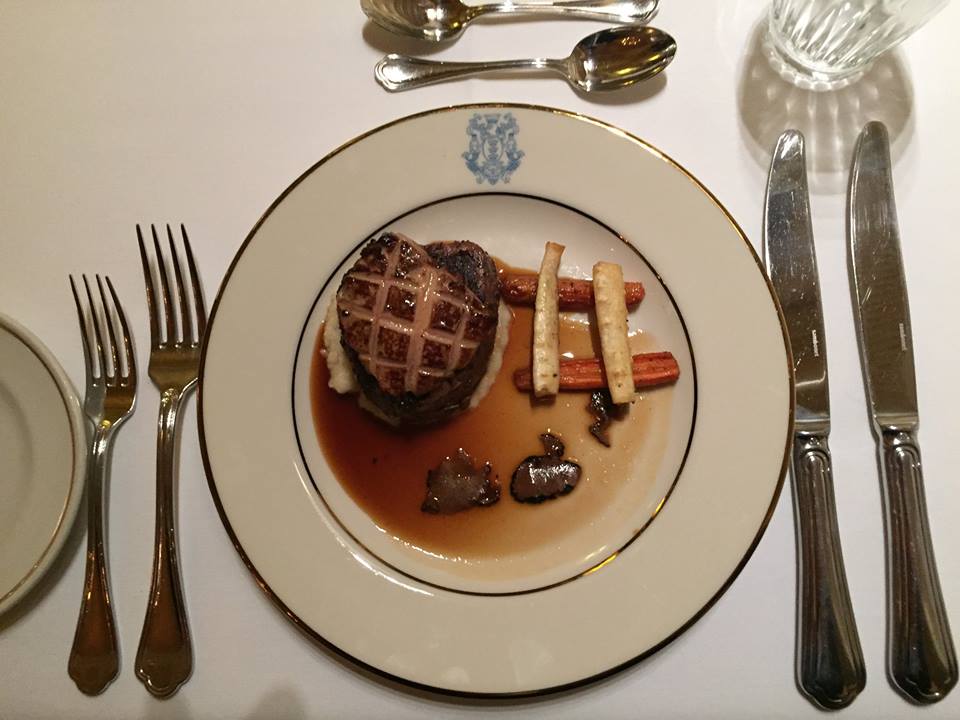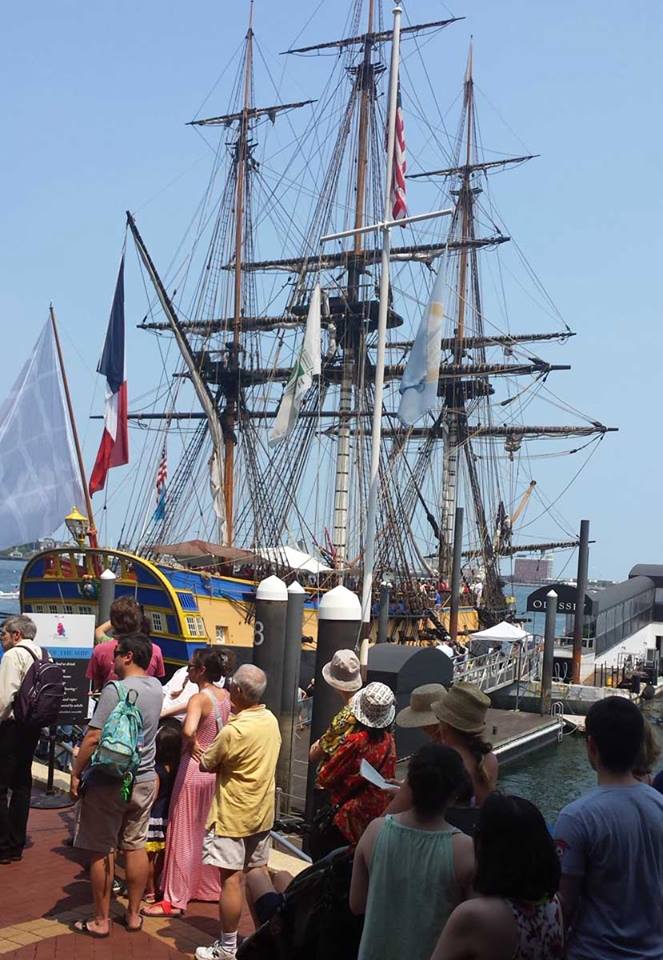 L'HERMIONE VISITS BOSTON

In 1780, the young Marquis de Lafayette, an aide to General Washington during the Revolutionary War, returned from his native France to Boston, on his way to rejoin the war effort. He sailed aboard the French frigate "Hermione," bringing news of the French decision to enter the war on the American side and supply soldiers and a naval force.
In 1995 the idea was hatched that the Hermione should be recreated from scratch in full historical detail. Launched in Rochefort in 2012, she made a grand voyage to the USA three years later - bringing to life Lafayette's voyage, and re-affirming the historic relationship between the United States and France. Among her many ports-of-call was Boston. A group of Winchester and Saint-Germain Jumelage members toured her on a very hot July day, and then played host to Guy Gautreau, an Hermione lecturer and historian traveling with the ship to give lectures.
COMMEMORATIVE SIGN
DEDICATION CEREMONY
To commemorate the bond between Winchester and Saint-Germain-en-Laye, an ornamental sign has been installed beside the Town Hall, near the Mill Pond. A ceremony of dedication was held on a sunny April day in 2016, featuring addresses by Valéry Freland (Consul General of France in Boston), Michael S. Day (Massachusetts State Representative for Winchester), Selectman Lance Grenzeback, St-Germain Jumelage President Marc Miloutinovich, Winchester Jumelage President Annette Lanigan, and Jumelage past President Judie Muggia. The crowd was augmented by numerous French language students from Winchester High School, and all enjoyed a brunch reception in the Town Hall afterward.