Events
Jumelage sponsors a series of events for its members and guests throughout the year. We are always looking for new activities for its members. Follow us on FB Page, Jumelage Winchester and Saint Germain en Laye. For Current Dates, please contact us.
MARCH & OCTOBER
TASTE OF FRANCE
The Jumelage hosts bi-annual potluck dinner parties for members and their guests, known as "Taste of France" events. They are usually held in March and October. These events typically feature the cuisine of the destinations of the annual joint trips, French and American.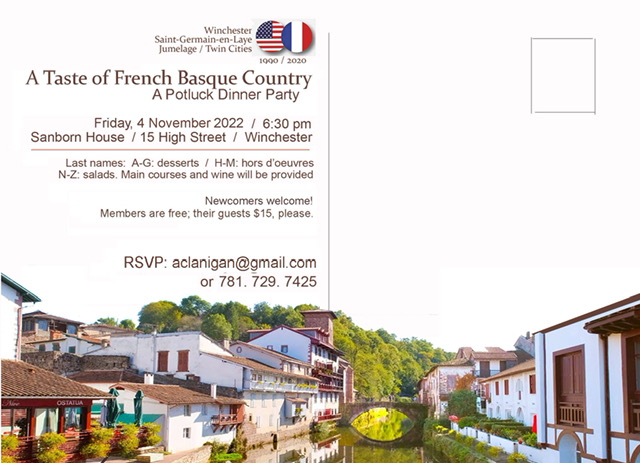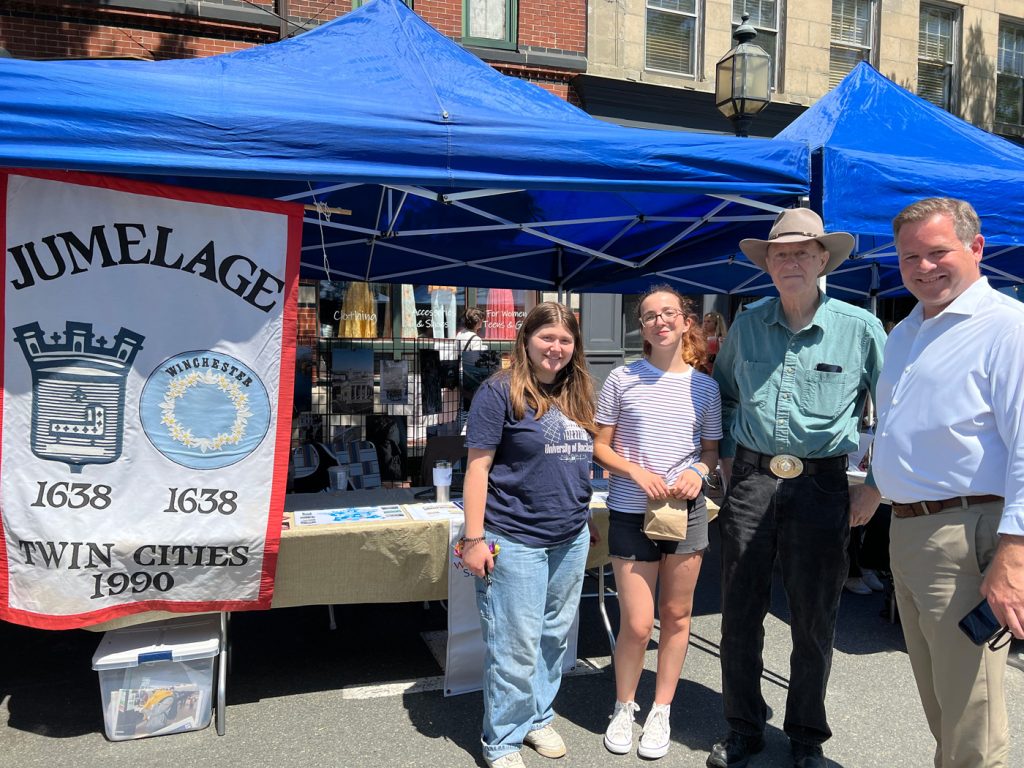 SEPTEMBER
ORGANIZATION DAY FAIR ON THE COMMON
Jumelage participates in the Organization Day Fair by providing information on our activities and goals
---
AUTUMN
FRENCH/WINCHESTER ADULT TRIPS
SGeL and American adults spend a week touring together, alternating every other year in France or the US. These trips have included Maine, Chicago, Virginia, Brandywine in the US and the Loire Valley, Champaign, Lyon, and Bayonne in France.