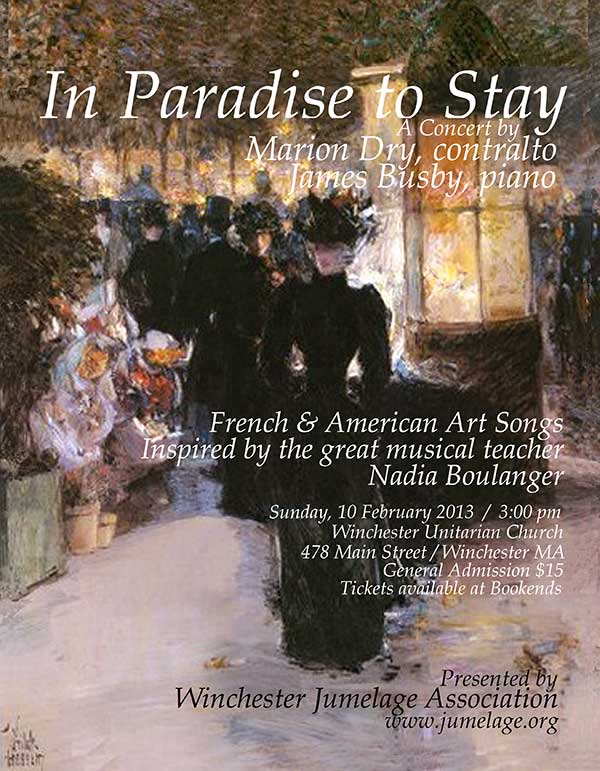 Email Judy Muggia for tickets. Let her know how many and we'll hold them at the door.
Welcome to the Winchester Jumelage Web Site
Jumelage means twinning. It is a movement started after WWII to bring together municipalities, giving an opportunity to:
find out more about the daily lives of those in other places,
talk to them and exchange experiences, and
develop joint projects.
In Winchester, our Jumelage partner is Saint-Germain-en-Laye, situated about 30 minutes from Paris. Many of us have made lasting friendships with our European counterparts. Locally, the club has evolved to be a social and service group that:
conducts social events with a French theme that feature good food, music, and wine;
sponsors youth exchanges where young people (from both Winchester and St. Germain) go to their sister city to work and learn;
participates in joint trips with our friends from St. Germain on an annual basis. One year the trip goes to France, the next it goes to the U.S.
Please join us at one of our events--all are invited. You don't need to know French language or have French heritage, and most of us do not. We share only the goal of better understanding through personal association.